Comprehensive Solutions for Your Beverage Processing Infrastructure
Beverage processing facilities require complex piping systems to handle ingredients, water, steam, cleaning chemicals, and waste. Keeping these underground networks operating smoothly is crucial for productivity, quality, and profitability. When issues arise, blockages, back-ups, and failures can quickly result. That's why a proactive approach to managing underground infrastructure is vital.
As your experienced partner for primary beverage processing operations, Ellingson provides end-to-end services to optimize your piping systems. Our services equip you with the insights and solutions to address problems before they can impact operations. At Ellingson, we strongly believe in creating long-lasting partnerships by collaborating with your team to control costs and maximize uptime.
Comprehensive Assessment Identifies Needs Proactively
Thoroughly assessing your underground and above-ground piping allows you to document current condition issues and take a proactive stance on maintenance and repairs. We conduct graded pipe inspections based on industry standards, giving you an accurate perspective on your infrastructure's health.
Key Benefits of Assessment
Pinpoints which pipes need immediate repair attention
Enables strategic planning for future infrastructure projects
Provides condition grades for each section of piping
Understanding the state of your underground network is the crucial first step toward optimal upkeep. Our assessments deliver the visibility you need into your system's faults and vulnerabilities before they escalate into emergencies.
Contact us at 888-527-2294 to learn more about our pipe assessment services.
Minimally Invasive Solutions for Seamless Repairs
Once problem areas are identified, we provide specialized trenchless repair techniques to fix them quickly with minimal disruption. Our crew is adept with proven methods like CIPP lining. By conducting repairs off-hours, we limit downtime and keep beverage processing running.
Why Trenchless Piping Repairs?
Restores structural stability to cracked, broken, or root-compromised pipes
Avoids major construction that halts production
Expedites recovery time compared to replacing pipes
Trenchless solutions reinforce piping integrity while allowing operations to continue with little slowdown. We strategically schedule repairs during low-impact windows to maximize uptime.
Digital Infrastructure Mapping and Documentation
Our services continue beyond assessment and repair. We also provide the digital mapping of your piping networks and detailed infrastructure records. These are maintained in your customized online dashboard for on-demand access.
How Digital Infrastructure Documentation Helps
Supplies data to guide maintenance decisions
Allows quick lookup of any pipe's history
Delivers insights to take a proactive stance
With all your underground system's information digitally organized, you can reference the history of repairs and conditions for smarter upkeep. This prevents reactive maintenance down the line.
An Ally in Optimizing Your Processing Infrastructure
Ellingson understands the specialized nature of beverage processing infrastructure. Our experienced technicians are ready for convoluted piping setups and strict sanitary regulations. We collaborate with your team for smooth repairs and minimal disruption.
Why Ellingson is the Right Partner
Decades of experience with extensive beverage processing facilities
Staff trained and certified for controlled environments
Commitment to proactive maintenance for max uptime
Close coordination with your engineering and maintenance teams
Don't leave your underground infrastructure health to chance. Our specialized services control costs, reduce emergencies, and keep your operations flowing efficiently. Contact us today to learn more!
PIPE INSPECTIONS & ASSESSMENTS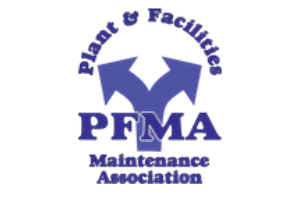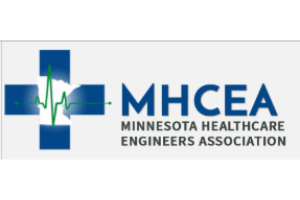 Past Projects
Click and view some of our recent projects.
Have a question? Need an estimate or more detail on our services?
Or just want a call-back? Let's get in touch.