Comprehensive Underground Infrastructure Solutions in South Dakota
At Ellingson, we are South Dakota's leading experts in commercial and industrial underground infrastructure services. We offer specialized solutions for managing, maintaining, and repairing underground infrastructure, leveraging our years of expertise and advanced technologies.
We understand the unique challenges of managing underground infrastructure in South Dakota, such as aging pipelines, hidden defects, and regulatory compliance. We have designed our services to address these challenges effectively and offer numerous benefits, including cost-effectiveness, improved productivity, and a solid commitment to regulatory compliance.
Transforming Underground Infrastructure in South Dakota
For over 50 years, Ellingson has been the preferred choice for businesses across South Dakota. We have established ourselves as a prominent provider by upholding our dedication to delivering outstanding services that exceed our client's expectations.
We recognize the importance of underground infrastructure in ensuring smooth business operations, and we are fully committed to providing customized solutions that meet each client's specific needs.
Our comprehensive range of services covers the complete management of pipelines, sewers, storm drains, and other underground infrastructure types.
Pipe Lining and Rehabilitation
Our team specializes in providing top-notch solutions for pipe issues, offering alternatives to excavation and pipe replacement that can incur significant costs and disruptions.
We use innovative techniques like cured-in-place pipe lining (CIPP) to seal leaks, prevent corrosion, and restore flow capacity without disrupting operations.
Our state-of-the-art CIPP lining process can rehabilitate pipes from 4 to 96 inches in diameter, extending their lifespan to 50-100 years.
Sewer Line Inspection and Repair
At Ellingson, we understand the importance of early detection and repair of sewer line problems. Our comprehensive sewer inspection utilizes closed-circuit television (CCTV) cameras to identify issues before they escalate. We help businesses avoid costly and disruptive problems by promptly addressing detected issues.
Our team thoroughly assesses inspection results and provides detailed reports with actionable recommendations. For repairs, we use trenchless methods like CIPP lining to seal leaks and reinforce damaged pipes without excavation, ensuring your sewer system's integrity and function.
Storm Drain System Services
Proper drainage is crucial for South Dakota commercial and industrial properties. At Ellingson, we specialize in designing, installing, and repairing storm drain systems to collect rainwater runoff effectively.
We understand poor drainage can damage infrastructure and disrupt operations through flooding and standing water. Our solutions incorporate techniques like catch basin inserts, trench drains, slotted drains, and underground pipes to optimize drainage. We also provide regular inspection and maintenance to prevent issues and ensure continuous storm drain system functionality.
GIS Mapping for Enhanced Infrastructure Management
Effective infrastructure management relies on accurate data and visual analysis. Ellingson uses Geographic Information System (GIS) technology to map and analyze your underground systems.
Through accurate data collection and compilation, we create interactive digital maps that comprehensively overview your infrastructure network. This enables our experts to quickly identify and address issues detected during inspections or monitor hidden components. Our GIS mapping provides valuable insights for optimized planning, maintenance scheduling, and system expansion, improving your underground infrastructure management efficiency and effectiveness.
Our GIS mapping services provide valuable insights for optimized planning, maintenance scheduling, and system expansion, resulting in improved efficiency and effectiveness of your underground infrastructure management.
Experience Efficiency with Trenchless Solutions
At Ellingson, we specialize in efficient trenchless solutions for underground infrastructure management. We understand the negative impacts of excavation, including higher costs, longer timelines, and operational disruptions.
We specialize in trenchless methods like CIPP lining that minimize excavation, reduce costs, and eliminate operational issues. Our certified technicians consistently deliver high-quality results using the latest industry standards and advanced technologies to ensure project success.
How Ellingson Revolutionizes Underground Infrastructure in South Dakota
For underground infrastructure services in South Dakota, Ellingson is your trusted partner. We take pride in our unparalleled expertise, dedication to excellence, and customer focus that preserves your underground infrastructure's peak performance. 
Our primary goal is regulatory compliance while facilitating seamless business operations. Call us at 888.527.2294 today to arrange a consultation and get ahead of potential underground infrastructure problems.
PIPE INSPECTIONS & ASSESSMENTS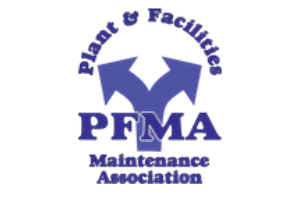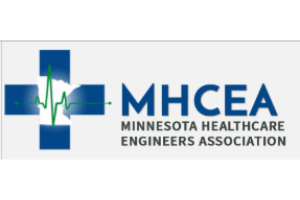 Past Projects
Click and view some of our recent projects.
Have a question? Need an estimate or more detail on our services?
Or just want a call-back? Let's get in touch.