Dairy processing facilities require extensive piping infrastructure to safely and efficiently produce dairy products. Like any large-scale food manufacturing operation, keeping these complex pipe networks running smoothly is critical for meeting production targets, ensuring food safety, and protecting the environment. 
At Ellingson, we provide specialized trenchless pipe repair and rehabilitation services tailored to the needs of dairy processors. For over 50 years, we have helped leading dairy companies maintain the underground piping infrastructure that is the lifeblood of their plants. Whether you need reliable drain cleaning, pipe inspections, or trenchless repairs, we have cutting-edge solutions and experienced crews to solve your toughest infrastructure challenges.
The Unique Underground Infrastructure Needs of Dairy Facilities
Dairy processing sites contend with the same issues faced by other food production facilities, as well as some unique requirements: 
Residue Buildup:

Fats, milk solids, and other dairy byproducts can accumulate in pipes and drains, leading to reduced flow, backups, and blockages. We use high-pressure water jetting to remove deposits and restore full flow. 

Harsh Chemical Exposure:

Cleaning solutions and sanitizers like chlorine and peroxide can corrode pipes over time, causing leaks, equipment damage, and contamination. Our pipe rehabilitation methods can reinforce chemical resistance. 

Stringent Food Safety Rules:

Dairy processing facilities must meet food safety standards. Our skilled crews are specially trained and certified to work in dairy-controlled environments. 

High-Volume Flows:

Large dairy processing facilities require high-capacity piping infrastructure to handle large ingredients and wastewater volumes. We can rehabilitate your systems to increase flow rates. 

Environmental Regulations:

Wastewater and chemical releases are closely monitored. Our solutions allow repairs without excavation, protecting the surrounding environment. 
Trenchless Pipe Repair Services for Dairy Processing Facilities
Ellingson brings cutting-edge trenchless pipe repair techniques to the dairy industry. Our methods allow fixing your underground piping with minimal disruption to your operations and facilities. 
Pipe Inspections and Assessments
The first step in any pipe repair project is gaining a complete understanding of the problem through detailed inspection and assessment. We use state-of-the-art camera technology and diagnostics to thoroughly examine your pipes and identify areas in need of repair. This allows us to develop a tailored solution. 
Certified Condition Reports
Condition reports provide a detailed analysis of your pipe's current state, so you have the insights you need to prioritize repairs and maintenance. By pinpointing problems early, you can avoid costly emergency repairs down the road and ensure your pipe continues operating safely and efficiently for years to come. 
CIPP Lining
Pipelining with cured-in-place pipe (CIPP) is a proven trenchless rehabilitation method ideal for dairy plants. Our skilled technicians insert a resin-saturated liner into your damaged pipe then inflate and cure it in place. The old pipe becomes structurally sound again without any digging required. 
Drain Cleaning
High-pressure hydrojetting is the most effective drain-cleaning method for the unique clogs caused by fats and solids. We safely clear your blocked drains and sewers and wash away residue buildup. Hydrojetting is faster, cleaner, and more thorough than snaking. 
Slip Lining
Slip lining involves installing a new carrier pipe inside the old pipe using minimal access points. This method maintains flow with minimal downtime and is great for emergency repairs. We have extensive experience in slip-lining pipes from 4 inches to 96 inches in diameter. 
CCTV Inspection
We thoroughly inspect the interior of your pipes and drains. Our closed-circuit video cameras identify existing or potential problem areas like cracks, blockages, and leaks so you can proactively repair issues before they become emergencies. 
GIS Mapping
Detailed digital mapping of your infrastructure provides invaluable data to guide maintenance decisions. We can map your entire network and document pipe histories and conditions. You gain full visibility into your underground assets. 
Why Ellingson is the Right Choice
With Ellingson as your partner, you gain peace of mind knowing your pipes and drains are in the hands of true trenchless rehabilitation specialists. 
Extensive Dairy Industry Experience
We have completed pipe repair and replacement projects for leading processing facilities across the Midwest. You benefit from our real-world expertise. 
Broad Service Capabilities
From ingredient lines to sanitary drains, we have experience across the diverse piping systems found in dairy plants. One contractor for all your needs reduces complexity. 
Single Point of Contact
Our dedicated team of sales professionals and project managers oversee your job from start to finish. You'll work with one trusted partner instead of juggling multiple vendors and crews. 
Preventive Maintenance Programs
We help dairies establish proactive maintenance schedules, performing periodic inspections and repairs to identify issues early before they cause unplanned shutdowns. Staying ahead of problems keeps you running. 
Don't leave your dairy facility infrastructure maintenance to chance. Contact the trenchless rehabilitation experts at Ellingson today to schedule an on-site assessment or get a quote on emergency repairs when issues arise. We're committed to maximizing uptime while saving you money over traditional open-cut construction methods.
PIPE INSPECTIONS & ASSESSMENTS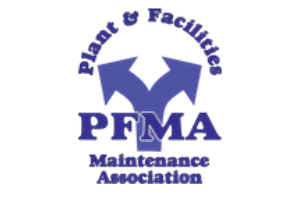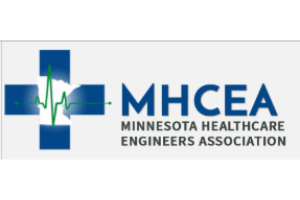 Past Projects
Click and view some of our recent projects.
Have a question? Need an estimate or more detail on our services?
Or just want a call-back? Let's get in touch.