Tailored Underground Infrastructure Solutions for Long-Term Care Facilities and Hospitals
At Ellingson, we understand the critical importance of efficient and reliable infrastructure in healthcare settings like long-term care facilities and hospitals. Sewer drain backups, stormwater flooding, and pipe corrosion can severely impact patient care and facility operations. That's why healthcare organizations across the country trust Ellingson for our specialized expertise in pipe repair and rehabilitation services. 
With 50+ years of experience serving the infrastructure needs of the healthcare industry, we have an in-depth understanding of the unique requirements and challenges involved. Our dedicated teams are committed to minimizing disruption and restoring normal operations as quickly as possible. 
Why Healthcare Facilities Rely on Ellingson for Pipe Repair
Specialized expertise

– Our teams are highly trained and experienced in working in sensitive medical environments. We understand the infrastructure needs of hospitals and long-term care facilities. 
Minimizing disruption

– With healthcare, even minor disruptions can be catastrophic. Our repair processes are designed to fix issues quickly and efficiently with minimal impact on patients and staff. 

Infection control

– We are sensitive to your facility's specific needs around sanitation and are willing to work with you to accommodate any requirements.

Tailored solutions

– No two facilities are alike. We assess each unique situation to develop customized repair plans that fit your needs. 

Code compliance

– All our work adheres to relevant codes and regulations to ensure the highest safety standards. 
Single point of contact

–  Our dedicated team of sales professionals and project managers oversee your job from start to finish. You'll work with one trusted partner instead of juggling multiple vendors and crews. 
Pipe Repair Services for Healthcare Facilities

– At Ellingson, we offer a comprehensive range of trenchless pipe repair solutions to address any type of issue quickly and with minimal invasiveness. Our services include: 
Pipe Inspections and Assessments
The first step in any pipe repair project is gaining a complete understanding of the problem through detailed inspection and assessment. We use state-of-the-art camera technology and diagnostics to thoroughly examine your pipes and identify areas in need of repair. This allows us to develop a tailored solution. 
Certified Condition Reports
Condition reports provide a detailed analysis of your pipe's current state, so you have the insights you need to prioritize repairs and maintenance. By pinpointing problems early, you can avoid costly emergency repairs down the road and ensure your pipe continues operating safely and efficiently for years to come. 
GIS Mapping and Documentation
We use geographic information system (GIS) technology to precisely map and document your existing infrastructure. This allows for proactive repairs and better planning for future projects. It's an invaluable asset for facility management. 
CIPP Lining
Cured-in-place pipe lining (CIPP) is a widely used trenchless rehabilitation method that involves installing a resin-saturated liner inside the damaged pipe and curing it in place to form a smooth, seamless new pipe-within-a-pipe. CIPP lining is ideal for restoring structural integrity and flow in aging pipes. 
Slip Lining
Slip lining involves installing a new carrier pipe inside the old pipe using minimal access points. This method maintains flow with minimal downtime and is great for emergency repairs. We have extensive experience in slip-lining pipes from 4 inches to 96 inches in diameter. 
When you choose Ellingson for your healthcare facility's pipe repair needs, you get much more than just construction services. You get a partner committed to understanding your unique requirements and delivering tailored solutions that minimize disruption to your operations. 
50+ Years of Specialized Expertise
Since our founding in 1970, Ellingson has been a leading provider of infrastructure solutions specifically for the healthcare industry. Our five decades of experience give us an in-depth understanding of healthcare facilities' unique needs and allow us to work confidently within your environment. 
Strict Adherence to Safety Protocols
Whether it's infection control, fall prevention, hazardous material handling, or other safety issues, you can trust that Ellingson will adhere to all protocols and work diligently to protect patients and staff. We take every precaution to isolate work areas from patient care areas. 
Nationwide Service Capabilities
With offices and personnel across the country, Ellingson can quickly mobilize experienced teams for pipe repair projects nationwide. We have strong local relationships with suppliers and subcontractors across the US. 
Extensive Industry Relationships
Our positive reputation and extensive network of contacts within the healthcare facilities industry mean we can draw on specialized expertise and resources to solve any pipe problem. We know who to call for support. 
Whatever It Takes Approach
Ellingson teams live by a "whatever it takes" mentality to solve problems and satisfy customers. You can trust that we will work tirelessly to complete projects to your specifications, no matter what curveballs arise. 
To learn more about Ellingson's healthcare pipe repair capabilities and get a customized solution for your long-term care or hospital infrastructure needs, contact us today. Our experts are ready to help. 
PIPE INSPECTIONS & ASSESSMENTS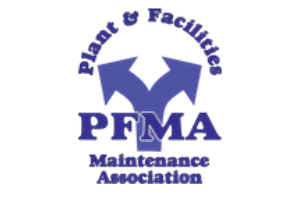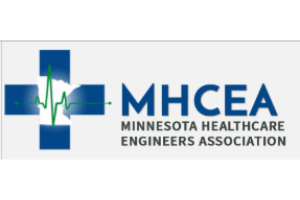 Past Projects
Click and view some of our recent projects.
Have a question? Need an estimate or more detail on our services?
Or just want a call-back? Let's get in touch.