Underground Infrastructure Solutions for Commercial Properties
As a commercial property owner or manager, you know how critical it is to maintain your underground infrastructure in optimal condition. Any issues with pipes, drains, sewers, conduits, or tunnels can lead to major disruptions, safety hazards, and costly emergency repairs if not addressed proactively. However, dealing with underground infrastructure problems can be complex and confusing. How do you know where vulnerabilities exist? What solutions are the most effective? How can repairs be conducted with minimal impact?
At Ellingson, we make it easy. For over 50 years, we've provided turnkey solutions for underground infrastructure across many industries. Our team has the technical expertise and industry experience to assess your underground infrastructure, pinpoint high-risk areas, and deliver tailored solutions to reinforce your infrastructure integrity. Learn how our specialized commercial property services can benefit you.
Pipe Problems Plague Commercial Properties
As a busy hub of activity, commercial properties contend with a wide range of underground infrastructure challenges:
Blockages: Years of buildup and debris can impede flow and clog drains. Commercial kitchens and grease from food operations are common culprits.
Leaks: Cracks, broken joints, and corrosion create leaks that lead to foundation issues, mold, and damaged systems. Even pinhole leaks worsen over time.
Failures: Outdated or overloaded systems fail more frequently. Patchwork repairs also contribute to breakdowns.
Regulations: Local codes often regulate waste management. Failing infrastructure leads to violations and penalties.
Flooding: Large properties with expansive roofs, plazas, and parking lots require extensive drainage networks that can overflow.
Freezing: Northern facilities deal with infrastructure damage during annual freeze-thaw cycles if not protected.
Don't wait for small problems to become major liabilities and headaches. Our proactive solutions will reinforce your underground infrastructure.
A Holistic Approach to Underground Infrastructure Management
We take a comprehensive approach in partnering with commercial property owners and managers. Our complete set of solutions equips you to get ahead of infrastructure issues before they arise.
Pipe Inspections and Assessments
The first step is gaining visibility into the current state of your underground pipes and conduits. Before making repairs, it's crucial to understand the current state of your underground infrastructure.
Attempting fixes without proper diagnostics can prove wasteful if bigger issues exist. Ellingson's pipe assessment provides invaluable visibility that guides strategic repairs. We use closed-circuit video cameras and other methods to thoroughly inspect the interior condition of pipes. Commercial properties often have large networks that develop issues over years of use. Our experts identify and grade problem areas such as:
Cracks and breaks

Broken or displaced joints

Blockages and buildup

Root intrusion

Corrosion and leaks

Deformation or collapse
Detailed reports summarize the findings with condition grades for each section of pipe. This allows you to prioritize repairs and determine which pipes need total rehabilitation or replacement. With pipe assessment, you gain full transparency
Certified Condition Reports
Condition reports provide a detailed analysis of your pipe's current state, so you have the insights you need to prioritize repairs and maintenance. By pinpointing problems early, you can avoid costly emergency repairs down the road and ensure your pipe continues operating safely and efficiently for years to come.
GIS Mapping and Documentation
Understanding what's happening underground on a large commercial property site can prove challenging. That's why Ellingson offers digital mapping and documentation of your infrastructure in our customized online management system.
Our teams map the details of your:
Pipe locations

Pipe sizes and materials

Manholes and access points

Shut-off valves

Flow direction

Joining intersections
This creates a detailed visual record of your underground assets. Our system also allows you to look up individual pipe histories and prior assessment reports. Having all this documentation centralized and digitized provides invaluable infrastructure visibility.
With this tool, you can:
Reference pipe details and conditions anytime

Strategically budget future repairs and projects

Guide maintenance decisions using pipe histories

Avoid reactive repairs by catching issues early

Keep infrastructure records updated as repairs occur
Lack of documentation on underground assets often leads to a reactive approach. Our digital mapping transforms underground infrastructure management into a proactive process.
Pipe Repair Services
Once vulnerable areas are uncovered, Ellingson offers the most advanced trenchless pipe repair and rehabilitation services to reinforce your infrastructure integrity. We own a comprehensive set of specialized equipment and our technicians are fully certified.
CIPP Lining
Our pipe lining teams use cured-in-place pipe (CIPP) lining technology to rehabilitate pipes with little to no excavation required. Resin-saturated liners are inserted into the pipes and expand to form a tight seal against the inner walls. The liner hardens to essentially create a brand-new pipe that restores structural stability and flow.
Pipe lining is highly effective for:
Fixing cracks, leaks, and holes

Sealing pipe joints

Preventing root intrusion

Extending pipe life for 50+ years
Slip Lining
Slip lining involves installing a new carrier pipe inside the old pipe using minimal access points. This method maintains flow with minimal downtime and is great for emergency repairs. We have extensive experience slip lining pipes from 4 inches to 96 inches in diameter.
Talk to our pipe repair experts about finding the optimal solutions for your specific needs!
The Trenchless Difference
Traditional "dig-and-replace" methods for pipe repair and replacement often create more disruption than solving the underlying problem. Major demolition, excavation, and restoration greatly inflate costs and downtime for commercial properties.
Ellingson specializes in advanced trenchless techniques that remedy infrastructure issues through small access points without excavation. Our proven pipe rehabilitation processes reinforce and extend the life of your existing pipes.
Key Benefits of the Ellingson Trenchless Approach:
Less Downtime:

Repairs take hours or days vs. weeks of construction.

Lower Cost:

No demolishing or extensive restoration to drive up expenses.

Increased Safety:

Eliminate risks associated with open trenches.

Greater Sustainability:

Existing pipes are reused instead of removed and landfilled.

Cleaner Process:

No dust or debris from construction.

Less Noise:

Trenchless repairs are quiet with minimal disruption to operations.

Improved Functionality: Upgraded pipes last for decades and improve flow.
Let our specialized trenchless pipe repair experts keep your property's underground infrastructure running smoothly.
Partner With a Leader in Underground Infrastructure Management
Don't leave infrastructure safety and performance to chance. Ellingson offers unmatched experience inspecting, maintaining, and repairing underground piping systems across industries. As a commercial property owner, you can count on Ellingson as your one-stop provider of underground solutions.
Key Reasons to Choose Ellingson
Industry Experience:

We understand the unique needs and challenges of commercial property infrastructure.

Broad Services:

From sewers and drains to tunnels and conduits, we handle it all.

Turnkey Solutions: Our comprehensive services and project management deliver complete peace of mind.

Proactive Approach:

We help you pivot from reactive to strategic infrastructure maintenance.

Trenchless Specialization:

Our advanced no-dig repair techniques drive value.

Digital Documentation:

We organize asset details for easy infrastructure management.
Don't wait for small problems to become major headaches. Contact Ellingson today to schedule an infrastructure assessment. Our experts can inspect your pipes and recommend solutions tailored to your property's needs. We look forward to helping reinforce the backbone of your commercial property!
PIPE INSPECTIONS & ASSESSMENTS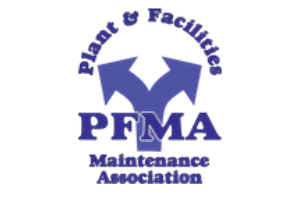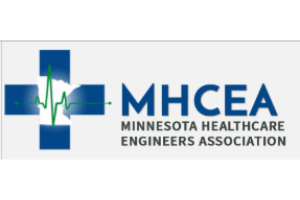 Past Projects
Click and view some of our recent projects.
Have a question? Need an estimate or more detail on our services?
Or just want a call-back? Let's get in touch.