Custom Underground Infrastructure for Food Processing & Manufacturing Facilities
Food processing facilities are the backbone of our food supply. These plants transform raw agricultural products into packaged, prepared, and preserved foods that make their way to our tables.
Operating and managing these complex operations requires extensive infrastructure both above and below ground. Like any large industrial site, food processing facilities depend on pipes, drains, sewers, and conduits to move water, waste, ingredients, and finished products. Failures or inefficiencies in these systems can bring production to a halt.
At Ellingson, we understand the unique underground infrastructure challenges facing plant managers in the food processing industry. For over 50 years, we have provided specialized trenchless solutions to keep facility infrastructure running smoothly.
Common Underground Infrastructure Issues in Food Processing
Food processing sites contend with many of the same underground infrastructure problems other industrial facilities face. However, the nature of food production also introduces some unique risks and regulations.
Blockages
The buildup of fats, oils, and food debris can block drains and sewer lines. Blockages force wastewater to back up, increasing chances of flooding, contamination, and reduce production.
Leaks
Corrosion, cracks, displaced joints, and root intrusion can all cause leaks in underground pipes and tanks. Leaks lead to contamination, unsafe conditions for workers, and loss of ingredients or products. Even small leaks must be addressed quickly.
Outdated Systems
Like any long-lived facility, food plants often end up with a patchwork of pipes and conduits installed during different expansions and upgrades over decades. Parts wear out, technology improves, and piecemeal repairs lead to failures and inefficiencies.
Regulatory Compliance
Stringent health, safety, and environmental regulations govern food facilities. Failing infrastructure can lead to regulatory violations, legal liabilities, and loss of certifications.
Cross Contamination
Leaking sewage, ingredient spills, infiltrating groundwater, and other cross-contamination threats can endanger food safety and force costly shutdowns.
The Trenchless Difference at Ellingson
Food plant managers need solutions to maintain underground systems that minimize disruption to production schedules and facility operations. Ellingson's trenchless pipe technologies allow pipe repairs and replacement with low to no excavation, keeping your business up and running.
Pipe Lining
We use cured-in-place pipe lining to rehabilitate pipes right where they sit. Resin-saturated liners are inserted into pipes and expand to form a tight seal. The pipes are restored without digging or dismantling systems.
Pipe Bursting
Our pipe-bursting tools fracture old pipes while pulling new HDPE pipes into place. It widens pipe capacity while limiting noise and dust. We finish installations much faster than conventional dig-and-replace.
Drain Cleaning
Our high-pressure hydrojetting clears any blockages and washes away years of buildup. It's faster and more effective than snaking and prevents backup floods.
CCTV Inspection
We thoroughly inspect the interior of pipes and drains with closed circuit video. Detailed reports identify existing and potential issues so you can proactively maintain your systems.
Point Repairs
We access the pipe's affected section for small leaks or failures through minimally invasive openings. There is no need to dig up entire runs.
Ellingson stands apart with our decades of specialized expertise in solving food industry infrastructure challenges.
Industry Experience
We have completed projects for leading food processors, including Hormel Foods, Cargill, Lakeside Foods, and PURIS. We understand your unique requirements and sanitation standards.
Broad Services
From drains to sewers, grease traps to steam tunnels, ingredient lines to wastewater—we have experience in all aspects of food plant underground infrastructure.
Multiple Technologies
We own multiple trenchless rehabilitation methods and can recommend the optimal solutions for your specific issues. One contractor, numerous repair options.
Proactive Maintenance
We help facilities get on preventive maintenance schedules, inspecting and servicing infrastructure proactively to avoid emergency shutdowns.
Single Point of Contact
Our dedicated team of sales professionals and project managers oversee your job from start to finish. You'll work with one trusted partner instead of juggling multiple vendors and crews.
Cost Savings with Trenchless Infrastructure Solutions
Food processing is a margin business. Unplanned downtime and maintenance costs hurt your bottom line. Ellingson's trenchless solutions minimize operational disruptions while saving money compared to conventional dig-and-replace repairs.
Minimal Downtime
Our trenchless methods allow us to complete many repairs with limited downtime measured in hours or days instead of weeks. We work nights and weekends to accommodate your schedule.
Lower Facility Impact
Trenchless repairs require minimal excavation and no heavy demo. You avoid destroyed parking lots, landscaping, or concrete. Site restoration costs are slashed.
Increased Efficiency
Upgraded pipes, drains, and sewers improve flows, capacity, and process functionality. You recoup costs through enhanced efficiency and productivity.
OSHA Safety
Trenchless methods are inherently safer, with no dangerous trenches or excavations. You protect workers and avoid OSHA fines.
Reduced Waste
We reuse instead of removing. Existing pipes remain in place instead of being demolished and landfilled. It's a sustainable solution.
Trust Ellingson with Your Food Processing Infrastructure
Don't let failing underground pipes and drains reduce your productivity and profitability. Ellingson offers time-tested trenchless solutions for long-term infrastructure integrity. We've proven our processes in complex food processing environments just like yours.
Contact Ellingson today to schedule an on-site infrastructure assessment. Our dedicated project experts will inspect your systems and recommend tailored solutions. We can even help you get on a maintenance schedule to avoid future issues.
For over 50 years, Ellingson has helped leading food processors maintain the underground infrastructure their business depends on. We're ready to do the same for your facility.
PIPE INSPECTIONS & ASSESSMENTS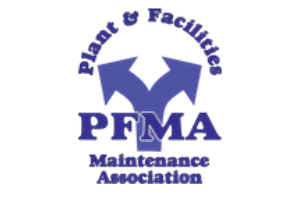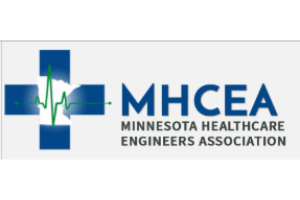 Past Projects
Click and view some of our recent projects.
Have a question? Need an estimate or more detail on our services?
Or just want a call-back? Let's get in touch.