Comprehensive Underground Infrastructure Solutions in Iowa
At Ellingson, we are the leading underground infrastructure solutions provider in Iowa. For over five decades, commercial and industrial organizations across the state have trusted us to manage, maintain, and repair their aging and deteriorating underground pipe systems, sewers, drains, and associated infrastructure.
Our team of highly trained technicians and engineers utilizes the latest inspection methods, trenchless technologies, data mapping tools, and infrastructure rehabilitation techniques to provide clients with customized, cost-effective solutions that extend the lifespan of underground assets for continued smooth business operations.
Transforming Iowa's Underground Infrastructure
Underground infrastructure forms the backbone of an organization's operations. Any compromises in underground pipes, drains or sewers due to age, damage or collapse can severely disrupt productivity and profitability. At Ellingson, we fully understand these infrastructure challenges.
As Iowa's most trusted provider of underground infrastructure solutions for over 50 years, we have mastered the art and science of keeping underground systems running efficiently despite age or damage. Our full-spectrum solutions address unique issues like:
Corrosion and Leaks

Blockages and Flow Issues

Partial or Total Collapse

Regulatory Non-Compliance

Lack of Visibility into Buried Assets
Pipe Lining and Rehabilitation
One of the biggest threats to underground pipes is corrosion and leakage, which reduces flow capacity over time. Traditional repair methods require excavating and replacing pipes – an extremely costly and disruptive process.
Ellingson offers a trenchless pipe lining and rehabilitation solution called Cured-In-Place Pipe (CIPP) lining. Our experts use state-of-the-art techniques to insert a resin-saturated liner into damaged pipes ranging from 4 to 96 inches in diameter—the liner bonds to the inner walls, sealing leaks and providing structural reinforcement without excavation.
Water Mains

Sewer Mains

Gas Mains

Culverts

Storm Drains
For large-diameter pipes, we also offer slip lining – inserting new pipes of smaller diameter
Sewer Inspections and Repair
Sewer line issues often go unnoticed until they become significant blockages, overflows or collapses. Ellingson offers proactive CCTV inspections of underground sewer pipes to prevent expensive emergency repairs. Our expert technicians insert cameras to inspect the interior condition of pipes thoroughly.
Clients receive detailed reports mapping out problem areas and advising prompt repair where needed. We quickly address minor issues before they escalate. For major repairs, we again leverage trenchless technology – CIPP lining to reinforce damaged sewer pipes without surface disruption.
Parking lots, streets, walkways and other paved surfaces require proper storm drainage infrastructure to redirect rainwater runoff. Ellingson offers specialized storm drain system services tailored to each property:
System Design – Our engineers analyze terrain, surfaces, soil etc., to design optimal drainage networks. We determine pipe routes, drainage point locations and water storage requirements.
Installation – We fully install new storm drain systems comprising catch basins, trench drains, slotted drains, underground piping and water retention tanks.
Inspection and Maintenance – We conduct camera inspections to identify blockages, leaks, or other issues. Our maintenance services include drain cleaning, debris removal, pipe repairs and catch basin insert replacements.
Proactive maintenance prevents flooding, standing water damage, and erosion on properties.
Underground infrastructure mapping is crucial for proper inspection, maintenance and repairs. Ellingson uses advanced Geographic Information System (GIS) tools to create digital maps of buried assets.
We capture GPS coordinates of assets like manholes, valves, cleanouts etc. and link them to pipe/sewer diagrams, material types, construction dates and condition assessments. This creates 100% accurate maps of entire underground networks.
GIS mapping provides numerous benefits:
Quickly locate pipes, junctions, and valves for repairs

Visualize entire networks in exact relation to property terrain

Proactively assess asset lifecycles and plan replacements

Identify areas prone to leaks or corrosion

Optimally plan maintenance schedules and system expansions

Maintain regulatory compliance with accurate system data
As Iowa's trusted infrastructure partner, Ellingson constantly invests in upgrading our GIS capabilities.
Trenchless Infrastructure Repairs
Excavating and replacing underground infrastructure comes with huge costs, operational disruptions, compliance issues and public safety concerns. Ellingson minimizes these impacts via specialized trenchless repair techniques.
Our certified technicians combine the latest trenchless equipment with decades of expertise to provide affordable, minimally invasive solutions. We leverage techniques like:
CIPP lining – Used for reconstructing pipes and sealing leaks/gaps
Pipe bursting – The old pipe is burst from the inside and replaced with a new pipe
Slip lining – Inserting new smaller pipes inside damaged host pipes
Injection lining – Sealing leaks by injecting sealants within pipes
Trenchless solutions reduce excavation, construction waste, carbon footprint, costs, timeline and productivity impact. Ellingson continually enhances our trenchless repair capabilities as technology advances.
Ellingson: Iowa's Most Trusted Underground Infrastructure Partner
For over 50 years, Ellingson has been Iowa's partner of choice for reliable, efficient and innovative underground infrastructure solutions. Our unique advantages include:
Multi-technology expertise: 

We offer fully integrated services tailored to your needs, from inspections to data mapping to repairs. You get a single provider instead of coordinating multiple vendors.

Trenchless technology focus:

 Our minimal excavation methodology significantly reduces costs, time, and disruption versus traditional replacement methods.

Strict regulatory compliance:

 We ensure underground infrastructure meets all state and federal regulatory requirements. This protects the environment and public health.

Customer-first approach: 

Our consultative needs assessment, transparent pricing, and engineering expertise help optimize your spending on underground assets.
To learn more about revolutionizing your underground infrastructure, contact the experts at Ellingson today! Our team is ready to partner with you in maintaining your buried assets' safety, reliability, and longevity.
PIPE INSPECTIONS & ASSESSMENTS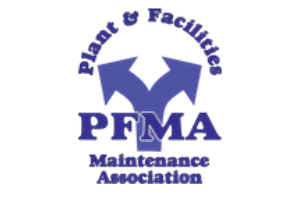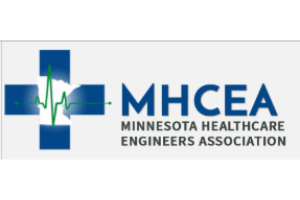 Past Projects
Click and view some of our recent projects.
Have a question? Need an estimate or more detail on our services?
Or just want a call-back? Let's get in touch.