Stay Ahead with Cutting-Edge Pipe Inspection and Assessment Services
Maintaining underground pipe systems in good condition is crucial today, as it ensures the consistent functioning of commercial and industrial facilities. Proactive pipe inspection and assessments can help you identify issues early, implement cost-effective solutions, and minimize disruptions to your operations. We use cutting-edge technology and a skilled team of engineers and technicians to give you thorough assessments of your pipeline assets. This helps you make intelligent decisions about them.
A Proven Approach to Pipe Inspection and Assessments
Our pipe inspection and assessment process leverage advanced technology, including closed-circuit television (CCTV) cameras, robotic crawlers, and engineering software, to thoroughly evaluate the condition of your underground pipes.
Here's a glimpse of our systematic approach:
Data Collection
We collect crucial data from your existing drawings and records and new data from our advanced equipment.
Inspect
Our technicians survey the pipe networks with CCTV and other minimally invasive technologies.
Analysis
Our engineers analyze the collected data to identify potential issues, such as corrosion, blockages, and leaks, and assess the overall condition of your pipeline system.
Recommendations
After reviewing our analysis with you, we can offer customized recommendations for your requirements and budget.
Digital Mapping
Finally, we transform the data into accurate, easy-to-read digital maps that help you visualize and manage your pipeline assets.
The American Society of Civil Engineers (ASCE) has recently published an assessment of the state of America's infrastructure, delivering a somber verdict. Regrettably, the report card rates the overall condition of the nation's infrastructure at a D+. The findings reveal a distressing reality where aging infrastructure exerts detrimental impacts on the everyday lives of individuals and poses significant financial burdens. Our pipe inspection and assessment services can help you avoid costly problems by proactively addressing potential issues.
The Benefits of Investing in Pipe Inspection and Assessments
Investing in pipe inspection and assessments can yield significant long-term benefits for your business. Some of these advantages include:
Digitalized Maps
Transform existing drawings into clean, accurate digital maps that can be easily updated and shared with relevant stakeholders.
Pipe Location and Condition Verification
Confirm your underground pipes' precise location and current condition, eliminating guesswork and reducing risks.
Cost-Effective Solutions:
Identify pipe failures early and implement targeted solutions, reducing the likelihood of costly emergencies and downtime.
Regulatory Compliance
Ensure your pipeline system is up to code and meets all applicable government regulations and industry standards.
Asset Management
Gain a comprehensive understanding of your pipeline assets, enabling better planning, budgeting, and decision-making for future maintenance and rehabilitation projects.
Trust the Experts in Pipe Inspection and Assessments
Delivering exceptional service to our valued customers is our primary focus. Our unwavering commitment lies in ensuring each client receives the best experience possible. We have meticulously crafted an exceptional track record by establishing partnerships with various industries. These encompass commercial enterprises, different industrial sectors, and even municipal organizations.
The spirit of collaboration has ingrained itself deeply within our organization, emerging as an emblem of our company's values and contributing significantly to our reputation This has nurtured our dedication to consistently offer unparalleled service and support to all our clients. We know how to deal with the problems of underground pipes. With a blend of profound technology, engineering, and industry expertise, we diligently harness our insights to craft tailored solutions that perfectly align with your unique needs.
Embrace a Sustainable Future with Our Pipe Inspection and Assessment Services
As concerns about the environment and sustainability continue to grow, ensuring the responsible management of your underground pipe systems is more critical than ever. Our pipe inspection and assessment services help you maintain the efficiency of your infrastructure and contribute to a greener future by minimizing water waste and reducing the need for disruptive excavation work.
Stay Informed with Real-Time Monitoring and Reporting
In addition to our comprehensive pipe inspection and assessment services, we offer real-time monitoring and reporting capabilities that keep you informed about the ongoing condition of your pipeline assets. By leveraging the power of data analytics, you can vigilantly oversee your infrastructure, proactively identifying nascent issues and promptly enacting remedial measures before they manifest as debilitating outages or disruptive events.
We have tools that work well with your systems. Our intuitive dashboard presents a plethora of invaluable information in a user-friendly manner. This comprehensive data empowers you to make well-informed decisions that drive efficiency and productivity. By leveraging this insightful knowledge, you can effectively mitigate potential delays, optimize costs, and ensure the long-term well-being of your pipeline assets.
Ready to Take Control of Your Pipeline Assets?
Keep your business safe from aging infrastructure, insufficient maintenance, or unforeseen disruptions. Our company offers exceptional pipe inspection and assessment services, delivering valuable insights and practical solutions to ensure the ongoing reliability of your underground pipe systems.
Ready to take control of your pipeline assets? Contact us today! 888.527.2294
PIPE INSPECTIONS & ASSESSMENTS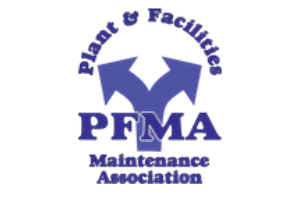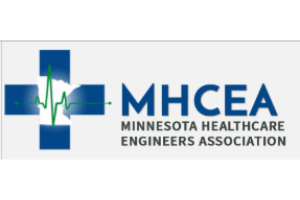 Past Projects
Click and view some of our recent projects.
Have a question? Need an estimate or more detail on our services?
Or just want a call-back? Let's get in touch.