Evaluate The Known of Your Drain Pipe Infrastructure With A Certified Condition Report
Understand Your Pipes Like Never Before
If you own or operate a facility, you already understand the importance of proactively monitoring your critical infrastructure.
Unexpected failures or leaks in pipes can be catastrophic, harming the environment, damaging property, disrupting operations, and risking human health and safety.
Condition reports provide a detailed analysis of your pipe's current state, so you have the insights you need to prioritize repairs and maintenance. By pinpointing problems early, you can avoid costly emergency repairs down the road and ensure your pipe continues operating safely and efficiently for years to come.
This in-depth guide will explore how pipe condition reports work, the key benefits they offer, how to get started, and what you can expect from the process. Let's dive in.
How does Pipe Condition Report Work?
Pipe condition reports comprehensively assess your pipe's integrity through close-range Direct Visual Examination (DVE) and Non-Destructive Testing (NDT). Trained technicians visually inspect the pipe's exterior and interior using cameras to identify any signs of:
Corrosion or deterioration
Cracks, dents, or leaks
Debris accumulation
Alignment or joint issues
They then analyze the findings to determine the severity and rate of damage. Any issues detected are documented and located using footage counter readings so repairs can be made quickly and accurately.
Technicians conducting the inspections are certified through NASSCO, the National Association of Sewer Service Companies. NASSCO developed the Pipeline Assessment and Certification Program (PACP) and Manhole Assessment and Certification Program (MACP) certification programs which are the industry standards for pipeline and manhole condition assessment.
Prioritize needs to make cost-efficient recommendations: Certified reports provide detailed insights into the location and severity of any damage detected so you can focus your budget where it's needed most.
Actionable insights you can use to avoid maintenance issues: By detecting damage early, you have the information you need to make repairs before problems intensify and cause unplanned downtime or emergencies.
Reduce future emergency costs associated with downtime: According to studies, repairing damage in an emergency costs 10 to 100 times more than preventive maintenance. Certified reports help you avoid emergency repairs and keep facilities operating.
Delivered by NASSCO-certified technicians: You can trust that the inspections are performed accurately by technicians with proven competency in pipe assessment.
Customized reporting to suit your needs: Reports can include photographic and video documentation, as well as interactive data dashboards and analytics. This comprehensive approach allows for a more visual representation of the pipe condition, enabling you to easily interpret and review the data. Additionally, our team is dedicated to partnering with clients to explain and review the data, making it more accessible and understandable for your convenience. These features ensure that you have all the necessary tools and support to plan repairs and maintenance effectively.
The process for obtaining pipe condition reports is straightforward. Here are the basic steps:
Contact Ellingson, a reputable company that provides certified pipe condition report and NASSCO-certified technicians. They will discuss your needs and the details of your pipeline system to provide an accurate estimate.
Schedule the assessment. Most inspections can be completed with limited disruption to normal operations. Any necessary preparations will be discussed in advance.
Technicians will perform a close-range DVE and NDT of your pipe using specially designed cameras and equipment. They inspect and document the condition of every joint, fitting, and section of pipe.
A comprehensive report documenting the findings, recommendations, and prioritized repairs needed will be provided. Video and still images are included to demonstrate any issues detected visually.
Develop a repair and maintenance plan based on the report's findings and schedule follow-up assessments to re-evaluate your pipe's condition over time according to your needs.
Additional services like Electromagnetic testing, Ultrasonic testing, or Soil corrosivity testing can also be performed for an even more in-depth analysis.
Condition reports provide invaluable insights into your facility, so you have the clarity and control to keep it running safely and cost-efficiently for years. Be proactive! Get the facts you need to maintain your critical infrastructure with a certified pipe condition report today.
PIPE INSPECTIONS & ASSESSMENTS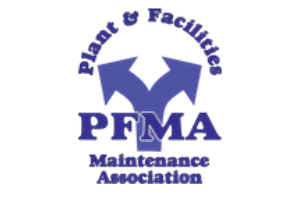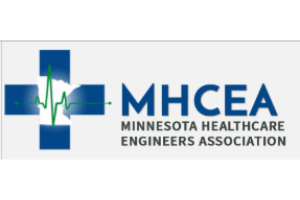 Past Projects
Click and view some of our recent projects.
Have a question? Need an estimate or more detail on our services?
Or just want a call-back? Let's get in touch.