Ellingson Infrastructure Management
Having a reliable infrastructure system is crucial for the successful operation of any commercial or industrial business. Managing and maintaining underground infrastructure, including pipelines, sewers, and storm drains, is especially important but challenging. Issues with underground infrastructure are often unseen until major problems arise. However, with the help of advanced technologies, expert contractors, insights, and tailored management approaches, businesses can ensure their underground infrastructure remains fully functional and meets their specific needs.
Ellingson Companies: Your National Underground Infrastructure Experts
Ellingson Companies is a leader in commercial and industrial infrastructure services nationwide. Founded in 1970, Ellingson has over 53 years of experience helping businesses across the country build, repair, and maintain their critical infrastructure. Ellingson specializes in underground infrastructure solutions, using cutting-edge technologies and trenchless methods to inspect, rehabilitate, and repair pipelines, sewers, drains, and other subsurface systems with minimal disruption to operations or the surrounding environment.
Pipe Lining and Rehabilitation
One of Ellingson's core services is expert pipelining and rehabilitation. Our team of experts specializes in providing effective solutions for pipeline issues, avoiding downtime, minimizing risks, and reducing disruption time.
Pipe lining involves inserting a liner inside existing pipelines to seal leaks, prevent further deterioration, and restore flow capacity without excavation or pipe replacement. The main pipe lining process Ellingson uses is cured-in-place pipe lining or CIPP. With CIPP, a resin-saturated liner is inserted into the pipeline and cured using hot water or steam. The liner adheres to the interior of the host pipe, creating a new pipe with structural integrity within the old pipe.
CIPP lining can rehabilitate pipes ranging from 4 to 96 inches in diameter. It not only stops leaks and prevents further corrosion but also significantly improves flow capacity, extending the lifespan of pipelines for up to 50-100 years. Pipelining is the ideal solution when pipe replacement is not feasible due to cost, lack of space, or operational constraints, effectively avoiding costly downtime, reducing risks, and minimizing disruption time.
Ellingson offers comprehensive sewer line inspection services. Regular inspections of sewer lines using closed-circuit television (CCTV) cameras allow businesses to identify any issues within their sewer system before problems arise. The CCTV footage provides an up-close view of the sewer pipes and shows any signs of deterioration, leaks, blockages, or other damage.
Our team of experts thoroughly assesses the inspection results and provides detailed reports with actionable recommendations.
Ellingson specializes in sewer line repair services. Based on the inspection findings, our team recommends and performs necessary repairs using trenchless methods. These include CIPP lining for sealing leaks, reinforcing damaged sewer pipes, and spot repairs for patching holes or cracks. These repairs restore the integrity and function of the sewer system without costly and disruptive excavation.
By addressing sewer line issues promptly, we help prevent overflows, backflows, and clogs that can present health hazards and regulatory issues.
Storm Drain System Services
Managing stormwater runoff and drainage is important for any commercial or industrial property. Ellingson provides comprehensive storm drain system services, specializing in design, installation, and repair to effectively manage rainwater runoff. Ellingson utilizes various techniques and systems, including catch basin inserts, trench drains, slotted drains, and underground pipe infrastructure, to optimize drainage effectiveness for every site.
Sewer lines, storm drains, and drainage pipes also require periodic inspection and maintenance to ensure proper functioning. Ellingson conducts thorough CCTV inspections of drains and underground pipes, identifying clogs, leaks, or damage. Our expert team then executes necessary repairs, utilizing techniques such as slip or CIPP lining to seal, reinforce, or reline damaged drainage pipes with minimal excavation. With regular inspections and repairs from Ellingson, businesses can prevent issues like flooding, standing water, and soggy soil that threaten operations and infrastructure.
Cutting-Edge Technology for Underground
At Ellingson, we utilize advanced technologies, like GIS mapping and cured-in-place pipe lining, to provide innovative solutions for underground infrastructure management and repair. These technologies allow us to inspect, assess, rehabilitate, and monitor infrastructure systems with speed, precision, and minimal disturbance.
We utilize GIS, a powerful technology, to visually map and analyze your underground infrastructure systems. GIS collects GPS data and information on pipes, sewers, drains, and other subsurface assets and compiles it into an interactive digital map. This map provides a comprehensive overview of your entire infrastructure network, enabling our experts to easily identify and address any issues detected during CCTV inspections or monitor hidden infrastructure components.
By leveraging GIS, we optimize your infrastructure planning and maintenance schedules based on factors such as asset age, material, and condition. Our GIS mapping simplifies infrastructure documentation and ensures instant access to crucial system information, empowering you with the right data for repairs or system expansion. Overall, GIS enables more effective management of your complex infrastructure systems.
Cured-In-Place Pipe (CIPP)
As mentioned, Ellingson frequently uses CIPP or cured-in-place pipe lining for pipe and sewer rehabilitation. CIPP is a trenchless pipe lining process that allows Ellingson to reline pipelines with minimal excavation required. With CIPP, a resin-saturated liner is installed inside the pipe and cured using hot water or steam to form a tight-fitting, jointless pipe-within-a-pipe.
CIPP lining stops leaks, prevents further deterioration, and restores pipe integrity for up to 100 years without disrupting operations. CIPP can reline pipes ranging from 4 to 96 inches in diameter, making it suitable for most sewer, ditch, and pipeline applications. This innovative lining system provides a structural, non-corroding pipe repair and replacement solution without the expense or hassle of traditional dig-and-replace methods.
Your Underground Infrastructure Experts
If your commercial or industrial business needs help inspecting, assessing, repairing, or replacing underground infrastructure, including management services, contact the experts at Ellingson Companies. With over 53 years of experience and innovative technologies like GIS mapping and CIPP lining, Ellingson offers efficient, trenchless infrastructure solutions that minimize costs and operational disruption. Ellingson serves businesses nationwide, providing underground infrastructure expertise wherever needed. Call today to schedule a consultation or learn more about Ellingson's customized infrastructure services.
PIPE INSPECTIONS & ASSESSMENTS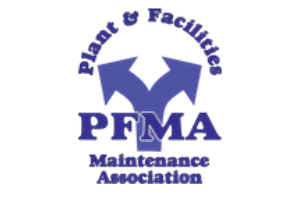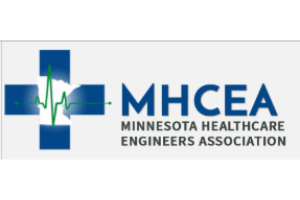 Past Projects
Click and view some of our recent projects.
Have a question? Need an estimate or more detail on our services?
Or just want a call-back? Let's get in touch.