Commercial & Industrial Infrastructure
We will help you build a proactive plan and provide the end-to-end services you need to keep your facility performing at its peak.
When it comes to infrastructure management, you need a proactive approach to stay ahead of problems. We give you end-to-end service that will keep you covered throughout the process. Beginning with an assessment of your overall interior and exterior underground piping infrastructure allows you to prioritize immediate needs and plan for future repairs.
From there, our team of professionals will provide innovative trenchless solutions to address your specific needs. From service and maintenance to rehab and repair our work helps you stay open and operational, by minimizing downtime and avoiding future emergency repair cost.
PIPE INSPECTIONS & ASSESSMENTS
See how knowing more allows you to manage better.
Our underground piping assessment process utilizes a combination of high-tech field equipment and engineering software to take a comprehensive look at aging underground pipes and then map them for your reference. An assessment gives you the ability to not only take inventory, but take charge, as well.
CERTIFIED CONDITION REPORTS
The review and analysis you need to stop guessing and start knowing about the condition of your pipes.
Our inspection and assessment process combines CCTV televising technology and a geographical information system (GIS) to take a comprehensive look at aging underground pipes and map them for your reference. Upon completion of your assessment, you'll receive a certified condition report, backed by NASSCO. We have an unmatched combination of experience and expertise to provide you with detailed reports that give a holistic view on the status of your underground pipes. From cracks and corrosion to scale build-up, now you can have a detailed report of every pipe. So you can prioritize maintenance issues and stay ahead of problems before they ever present themselves.
CIPP – PIPE REHABILITATION
Discover a proven-solution without excavation to fix pipes without disrupting your operations.
Cured in Place Pipe Repair (CIPP) is a proven trenchless method to repair cracked, broken or root infiltrated pipes. CIPP is one of the most widely used pipeline rehabilitation methods amongst residential homeowners, manufacturing facilities, hotels, restaurants and food processing plants. With our advanced capabilities, we can repair existing pipelines ranging from 3 to 18-inches in diameter. And a manufacturer warranty* on materials means you can be confident in the work going forward.
Limited or no excavation
Utilize existing infrastructure
Reduced shutdown time
Increase flow efficiency
Bridge missing pipe sections
Stops root intrusion and infiltration/ex-filtration
More cost-effective than open cut installation methods
Reinstate services without digging
Strength strong as sch. 40 PVC pipe
*Manufacturer warranty terms and conditions will vary by supplier.
Click to view some of our recent work.
GEOGRAPHICAL INFORMATION SYSTEM (GIS) DASHBOARD
Transform your facility's infrastructure and maintenance records into digitized maps and store and maintain them in your personalized, online dashboard.
We have the expertise needed to turn your data into actionable insights. The Ellingson infrastructure dashboard provides facility managers and owners a tool to efficiently analyze and plan their piping infrastructure rehab and maintenance program to make an informed, cost-effective plan to mitigate the risk of pipe failure throughout their facility.
Digitalize your most important information
Safeguarded and secured so it stays proprietary to you
Visibility into all your variables
Real-time data updates to make faster decisions
Address problems proactively
Create a long-term pipe rehab and maintenance program
Click to view some of our recent work.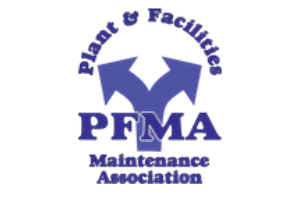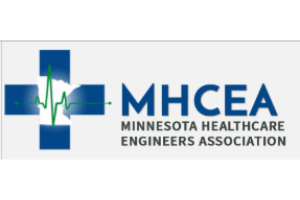 Past Projects
Click and view some of our recent projects.
Have a question? Need an estimate or more detail on our services?
Or just want a call-back? Let's get in touch.